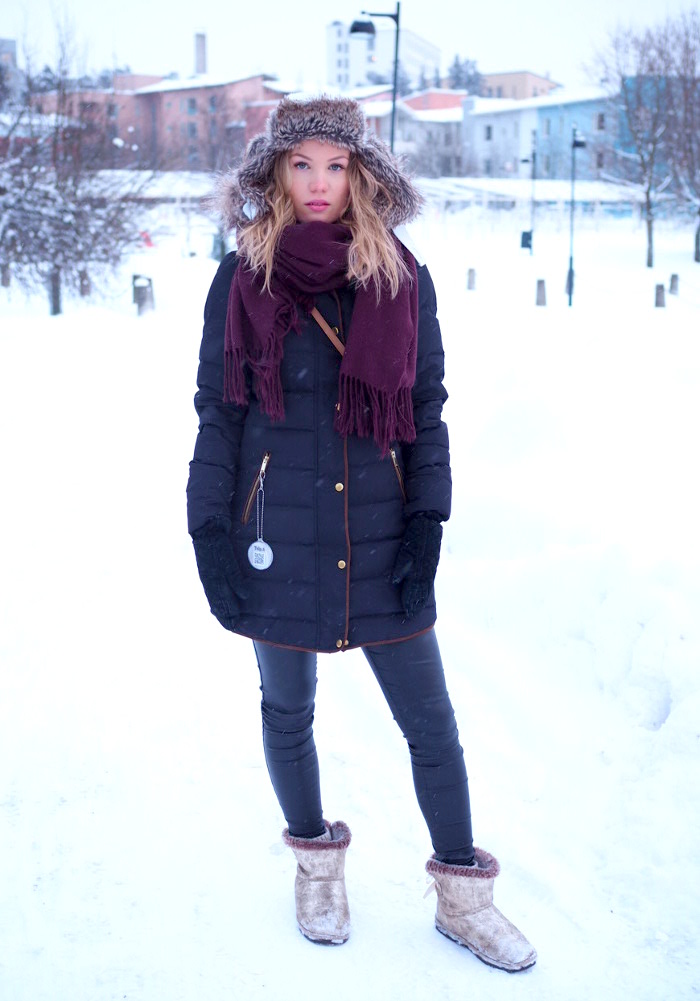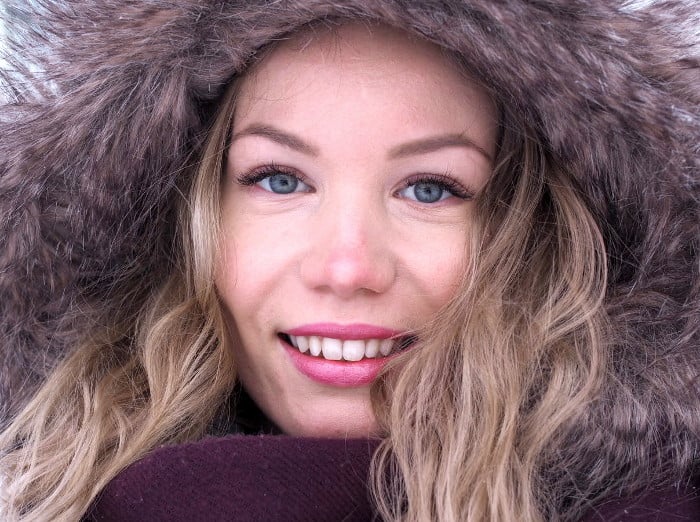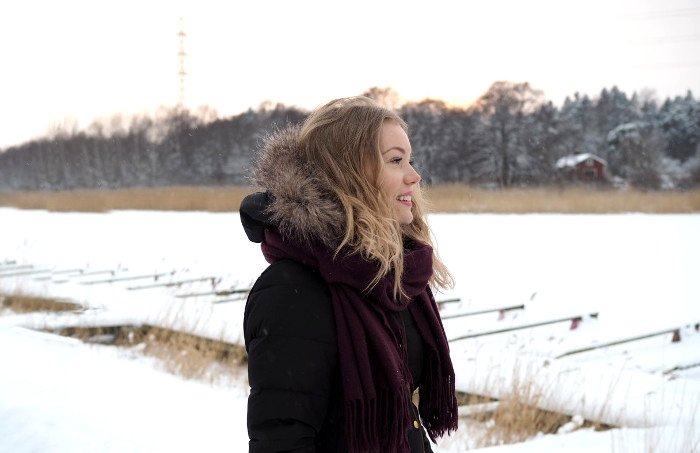 A couple days ago, we were literally running to catch the last sunrays and capture the gorgeous winter sunset. We were late, though, and the sunset set in front of our eyes. I managed to capture a small glimpse of it and I was left with the need of getting those perfect sunset pictures. Soon. Is that a blogger thing to say? I have a feeling it is, but I'm so happy to have found the motivation and inspiration to photograph again.
Luckily I didn't have to do any running to find this warm, perfect winter jacket. I didn't have to search through shops and I actually didn't even have to try on a single jacket. I bought it from Zadaa, once again. I've done most of my shopping on the app lately and found some really nice things. It's easy to find clothes, that actually fit, because you can buy clothes from your 'twins'. Meaning people, that are your size. Oh, and I only spent 35 euros on this jacket, which is nothing, considered most of my jackets usually cost 50-100 euros.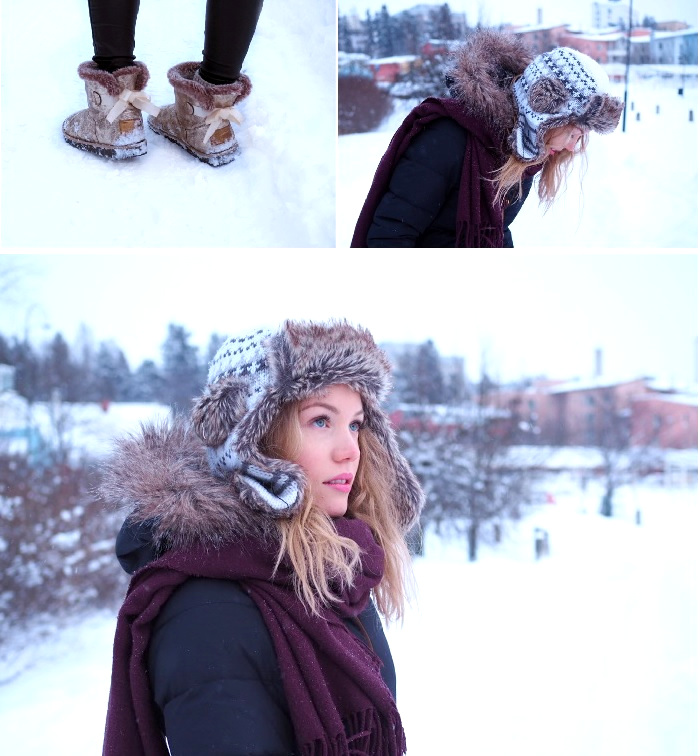 I have a feeling my Zadaa-excitement will last for a long time, so I thought I would explain you exactly, what it is I am talking about. Especially since a lot of you are not from Finland (and Zadaa was founded here).
This is how Zadaa works in a nutshell
Basically Zadaa is a second-hand store, though that term might be a bit old. Pre-owned would sound better, I guess and I've even heard of pre-loved, which sounds even better.
You create a profile and add all your sizes in there – height, weight, clothing size, trouser size W/L, shoe size and your bra size. You can also hide some of these informations, if you want (if you don't want to tell your bra size or your weight, for example).
Then you can sell and buy clothes and accessories on the app. It's recommended to photograph the clothes on you, so people can easily see how the clothing looks on. You take the photos, give the vital information about the clothing (size, how it fits you, what it's fabric, what it costs in a store) and set your price. You can always change the price.
The shipping is super easy – all you need to is wrap the clothing in plastic (or if it's a fragile jewellery or makeup, wrap it accordingly) and then take it to the nearest post office. It says on the app, which is your nearest post, with the address. It's super easy. Or if you buy something, the app just tells you when it's arrived and you can just go get it by showing your ID.
Zadaa is currently working in Finland, Sweden and in Denmark, but it's looking to expand. In 2018 it should be available in Germany, France and at the end of the year, Britain! I'm so excited – maybe I'll be able to buy and sell cosmetics and clothes with some of my blogger friends and readers.
You can find my profile on Zadaa discover on the app. I'm currently selling some jackets, clothes and cosmetics!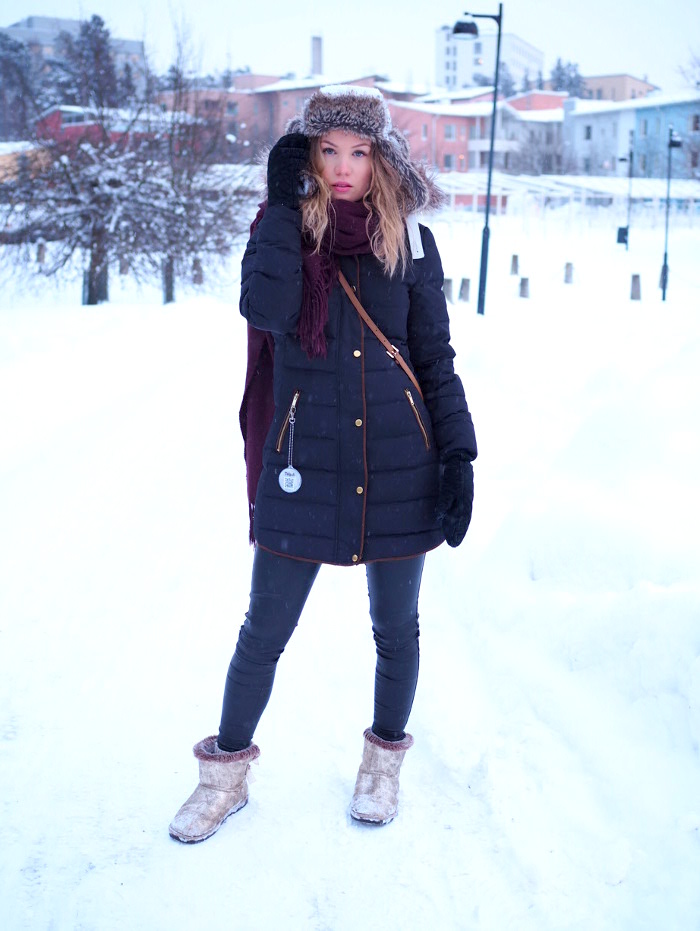 Okay, so back to this outfit. Yes, I'm calling it an outfit, even though winter doesn't leave much room to play with (hence, it's nice to buy a new jacket every now and then). I paired my new jacket with my scarf, that kinda looks like a delicious glass of red wine – okay, that's Friday talking. Basically I'm just wearing really practical and comfortable clothes. That are warm, too. Because it is cold. I might not look like I'm coming straight from the pages of Vogue, but I do look like I am happy and cute and that's a win in my books.
I'm wishing you all a relaxing weekend! Oh – and what do you think of Zadaa, does it sound good?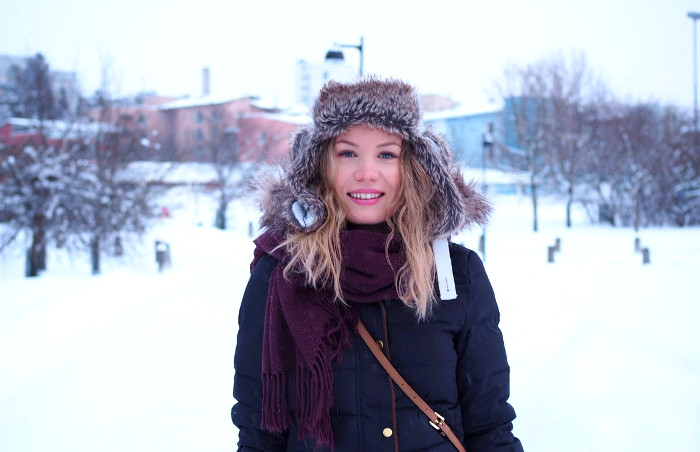 Related Posts