Last month's mainly theme was this: wanting to escape the world and just eat chocolate under the oh-so-clichè blanket. This winter has seemed brutal and after the holidays, I've just been completely drained. If there's one thing I hate, it's being tired. And I've been tired all month.
I know where all of this is coming from: from the lack of sun. The darkness and coldness has just gotten to me. I heard this funny story of a foreigner moving to Finland, and in Winter she felt tired and like she was coming up with something. She actually went to the doctor, because she thought she was sick. The doctor was like "I mean… It's Winter in Finland. You're fine." That story just cracks me up every time and it sums up perfectly, how it feels to live in a country, where the Summer is super short and Winter seems to last all year long.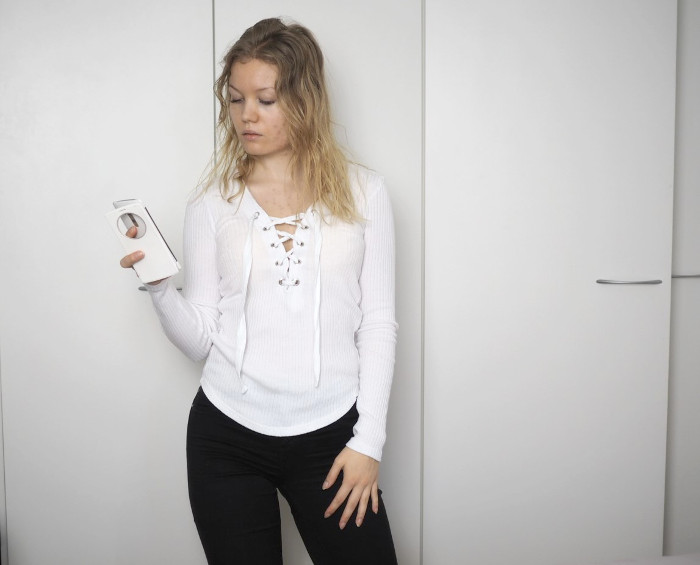 A happy Charlotta. Or Charlotta in January. But she has a new shirt, that she loves!
January felt like a small eternity and I'm so happy it's February already. I can almost feel the Spring coming up. There have been days with sunshine – and on those days I have turned my face to the sun and smiled widely. It reminds me of one of the big life decisions I once made – I had just resigned from my job and I hopped on to the bus. The sun was shining and I felt months worth of stress escaping my body. I was relieved, happier than I've been in a long time and feeling like the whole world was open for me.
So when the sun hits me in the face and I'm all alone in the bus – smiling, but not saying a word – you can bet I'm thinking of world conquering.
I know I said I started to like January, but I think it doesn't have a chance against February.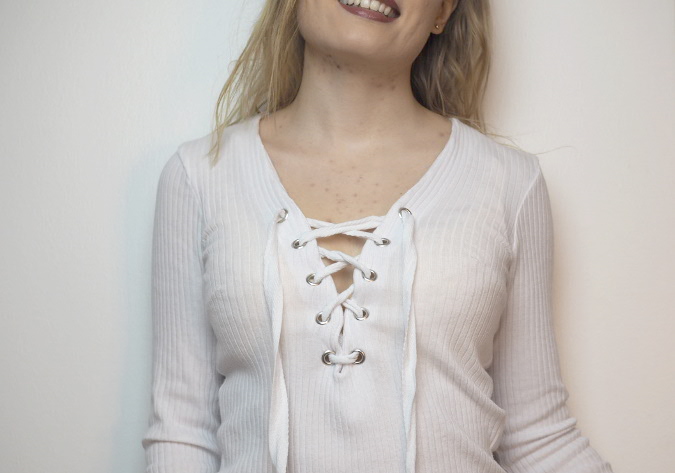 There she is! That's a smile.
I bought the new white shirt from Zadaa.
Related Posts