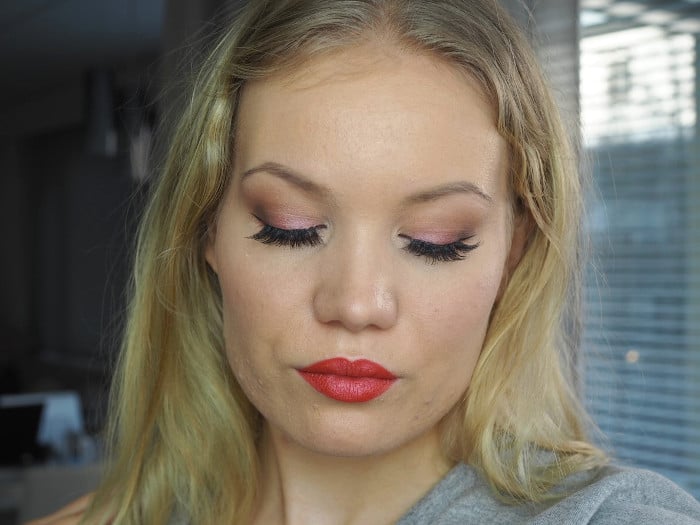 Wearable or natural is my second nature, when it comes to makeup. I usually do very neutral looks.  My makeup is a part of me – not a mask – that you can see clearly. If you get what I mean? But that doesn't mean, that my makeup should look boring. I actually use different colours in my makeup a lot. There is not a colour, I wouldn't put on my eye lids.
With this makeup look and tutorial I want to show you, that you can pair different colours together and it can still look very down to earth (but fun!). Don't be afraid of the brighter colours in your eyeshadow palette – they don't necessarily have to look that bright on your lids. It's all about how you prime your eyelids, are you using the eye shadow wet or dry, and how much pressure you use with your brush. In this makeup I used my colours dry without my usual colour-priming (white base), so the colours aren't as in your face, as they could be.
In this look I'm wearing brown shades as my 'base colours' and pops of colours on my lid and lower lashline. Pink and orange look surprisingly nice together, don't you think?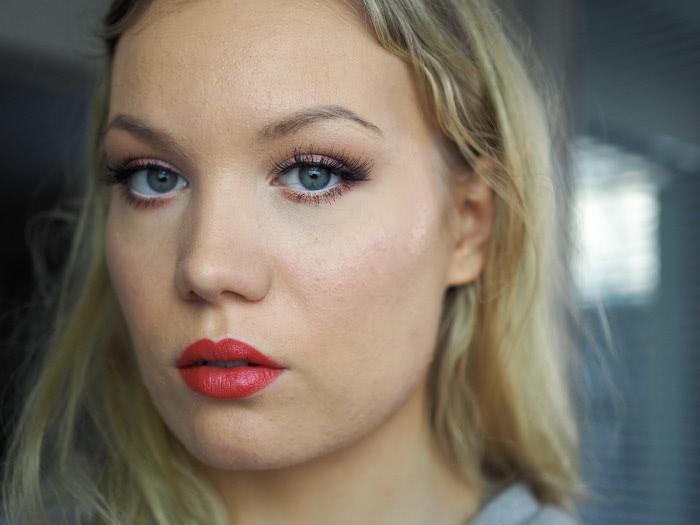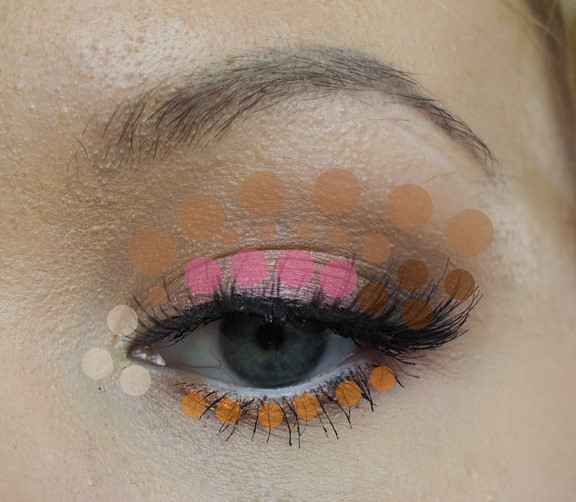 This is what we're doing today. In this photo you can see colour placements clearly.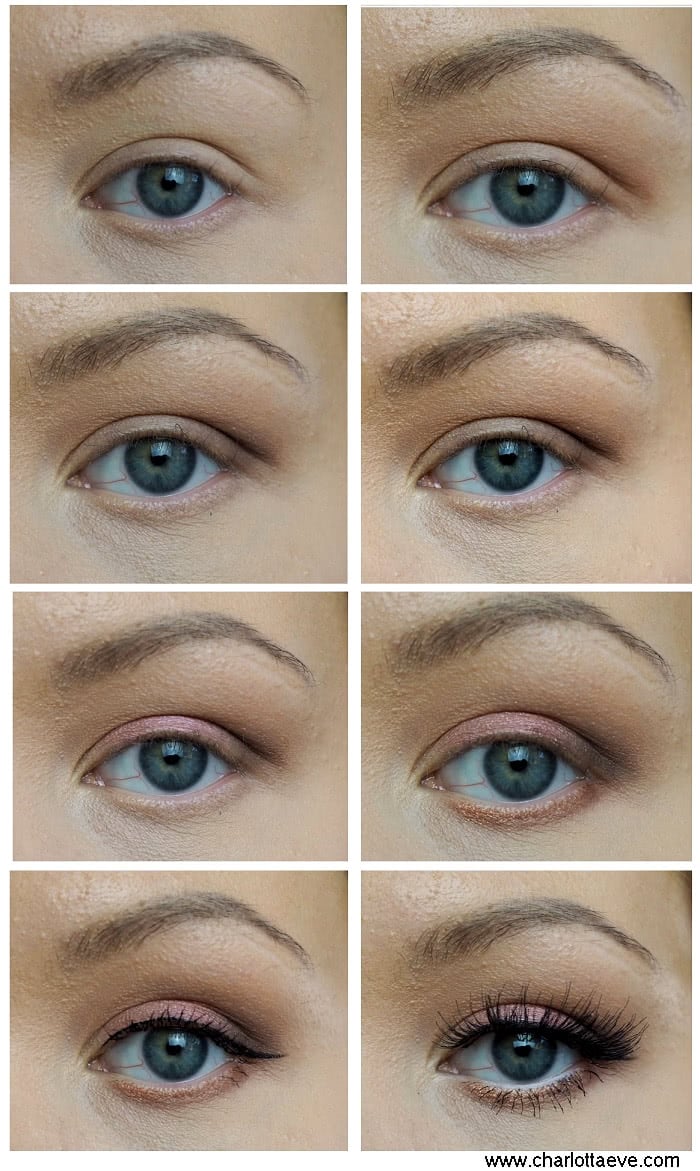 Start with a basic eye contour and sketch out the 'frame' to your eyeshadow. This is the transition colour and also the crease colour and it's also kinda the base to this look. Blend it well, so that there isn't a harsh line where the eyeshadow starts.
Add a deeper brown colour to your outer V. If you don't know what that means, this photo explains it. Blend that out with the first colour. Then you can just build up those two colours how you wish – leave it natural, or make it darker and more visible.
Tap on the pink colour right in the middle of the lid and blend the edges with tapping motions. What I mean is, take some eyeshadow on your brush, press it to the lid close to the lashline and without taking any more eye shadow use that brush and tap around the edges of the colour. Then line your lower lashline with an orange eyeshadow.
Well, you know how it goes – line your eyes, add mascara and/or lashes and you're done! Or actually, I almost forgot: you can line your waterline with a white pencil to make your eyes appear bigger and a bit brighter. And then you're done.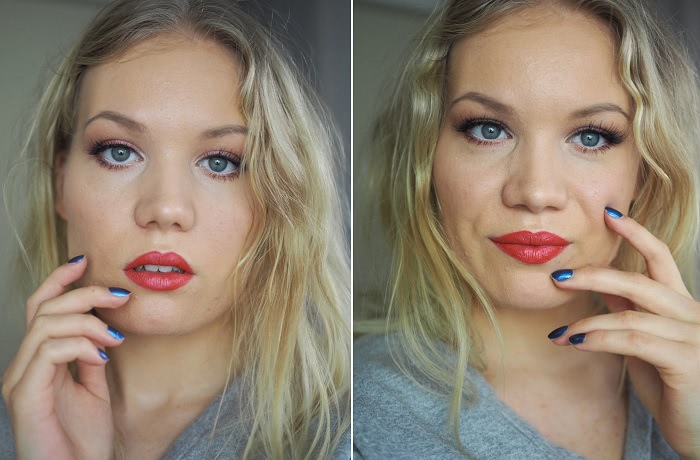 Is it really a selfie, without a hand in there somewhere? Also: I don't always paint my nails, but when I do I make sure I take photos. My friends always say to me, how my nails are always on point. Yeah they are – in my photos. 😀 #confessionsofabeautyblogger
For this makeup I used my beloved Vice 4 palette, which has been featured here before in this tutorial.
What do you think of this look? Do you like to use colours in your makeup?
Let me know if there is a particular eyeshadow style or colours you would like to see next.
Related Posts