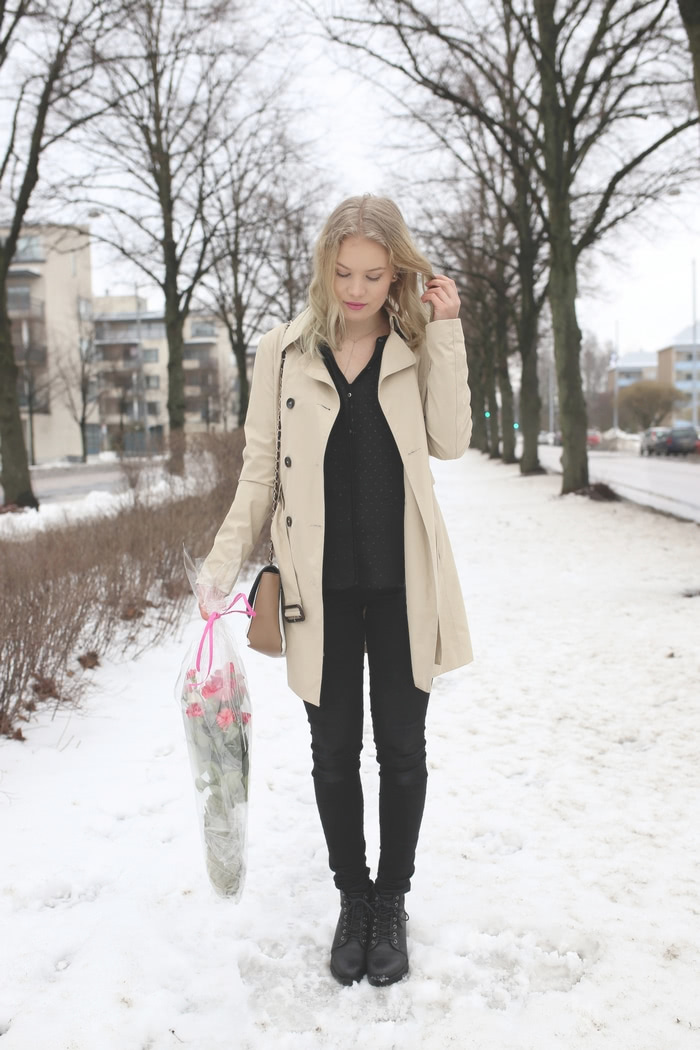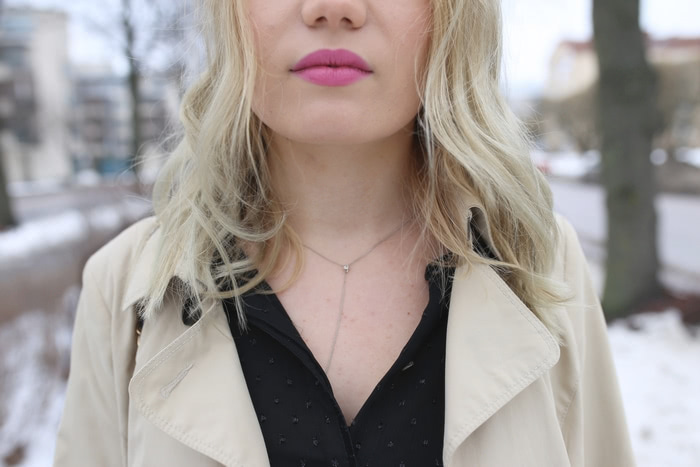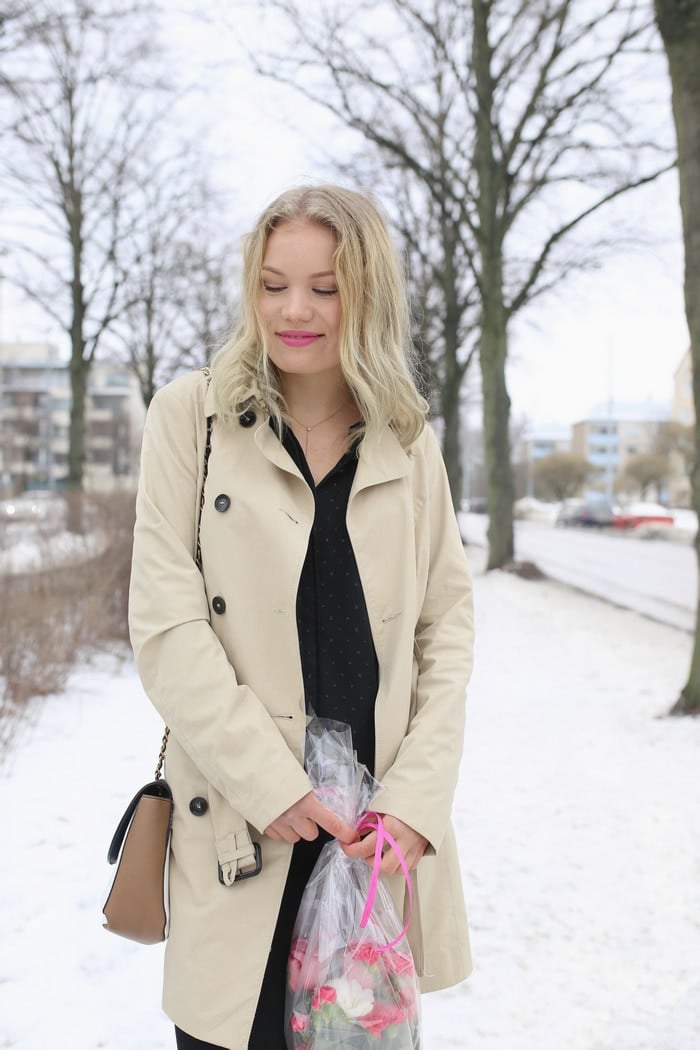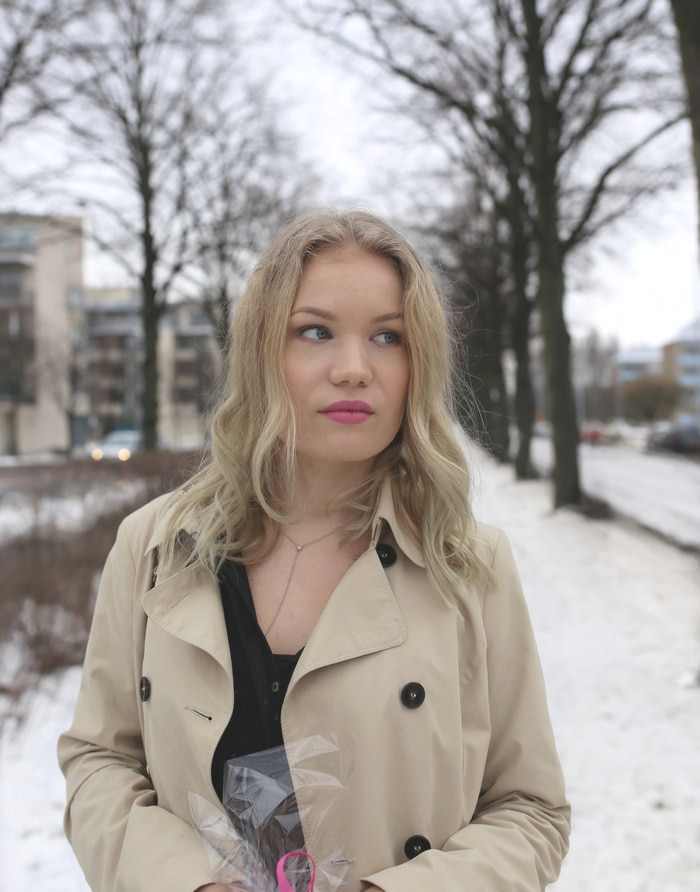 You know it's spring when bloggers are already taking photos with their light jackets open, flowers on their hands. No, but seriously though: I can almost get away with just this beautiful trench on. Almost. And I love flowers, whatever the season.
I feel like this is the most exciting time of the year. People seem happier, the world looks prettier and the sun seems to remember Finland again and there are so many things I'm waiting for, such as:
Sunshine on our balcony. Or just being able to chill on our balcony – it's still too freezing too even take the Christmas lights out (luckily our neighbors have theirs on too).
Picnics. Food just tastes so much better when it's served on a paper platter or straight from the jar (let's face it: I'm just gonna buy my picnic food from the store and pretend like I made my own snacks).
Grilling. Okay, it's almost like a picnic, but a tiny bit better. Risto even bought us a new grill last year which is quite awesome. (Every Summer I start this diet, it's called 'Chorizo soy sausage diet'.)
And obviously: Being able to go out in a light jacket. Another great way of losing weight, am I right? (Talking about those enormous winter jackets that save lives, but also are the most annoying thing right now.)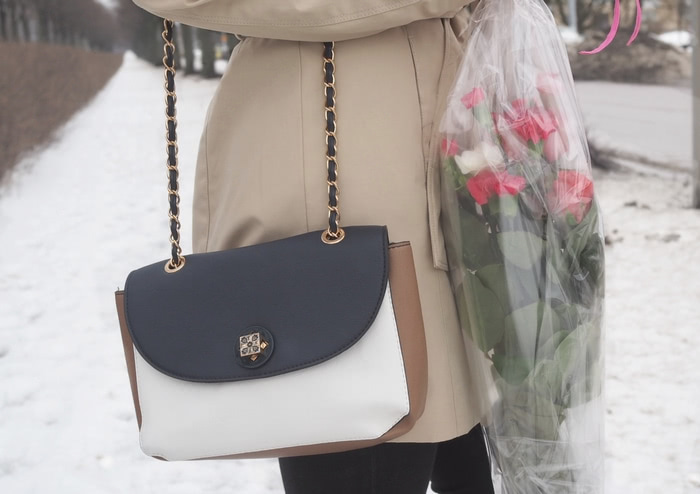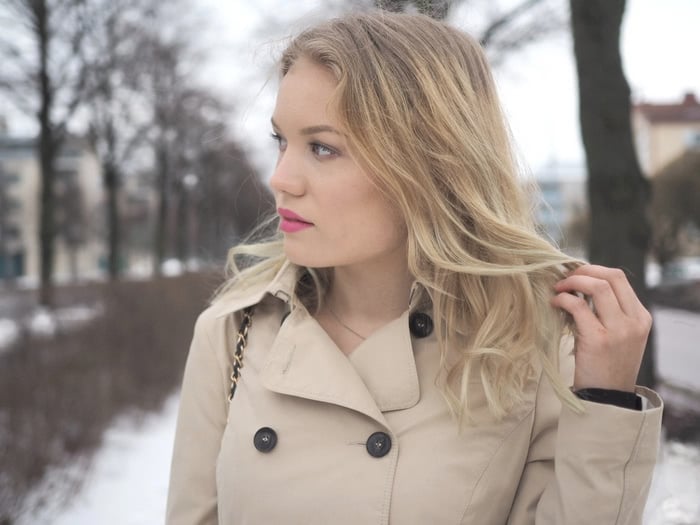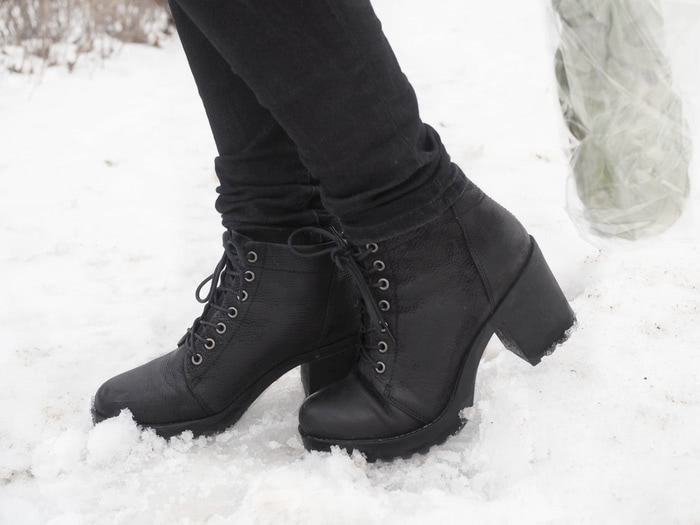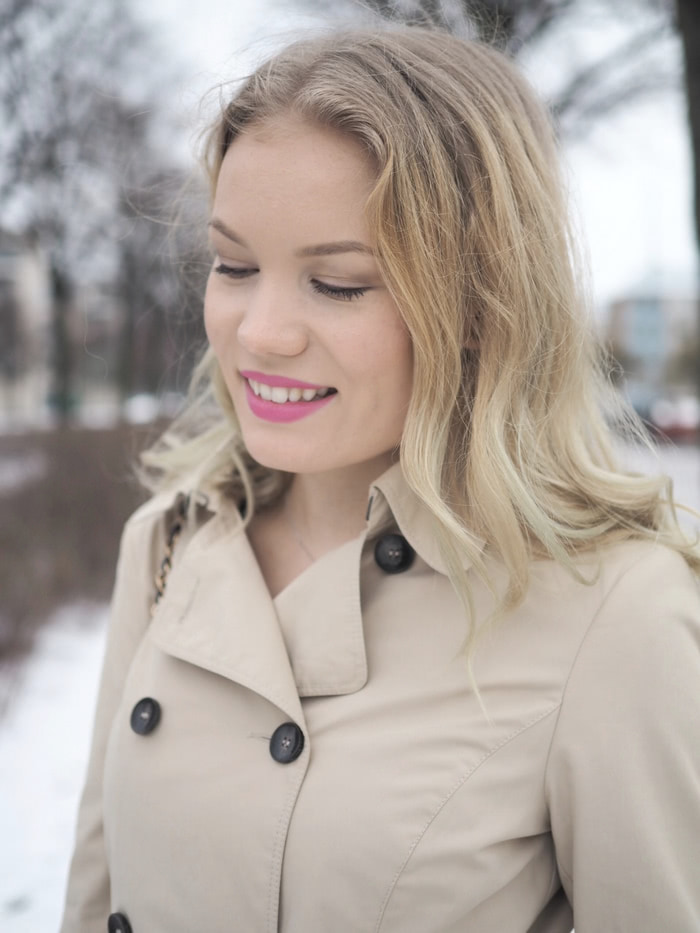 Photos: Natalie Vilen
I loved taking these pictures and getting some outfit photos on my blog! Now that I feel more comfortable with my style I'd love to share more of my looks. I've been doing that on Instagram, but maybe this blog is ready for them too? This outfit is a great example of my style: casual and simple. Black jeans paired with a black shirt and simple details. I like to spice up my style with my makeup and here I used a bright pink lipstick (featured on my February favorites) to bring some color to the outfit.
My earrings are a gift from Hopea-Puro, a Finnish jewellery company. They make unique and beautiful pieces such as these ones.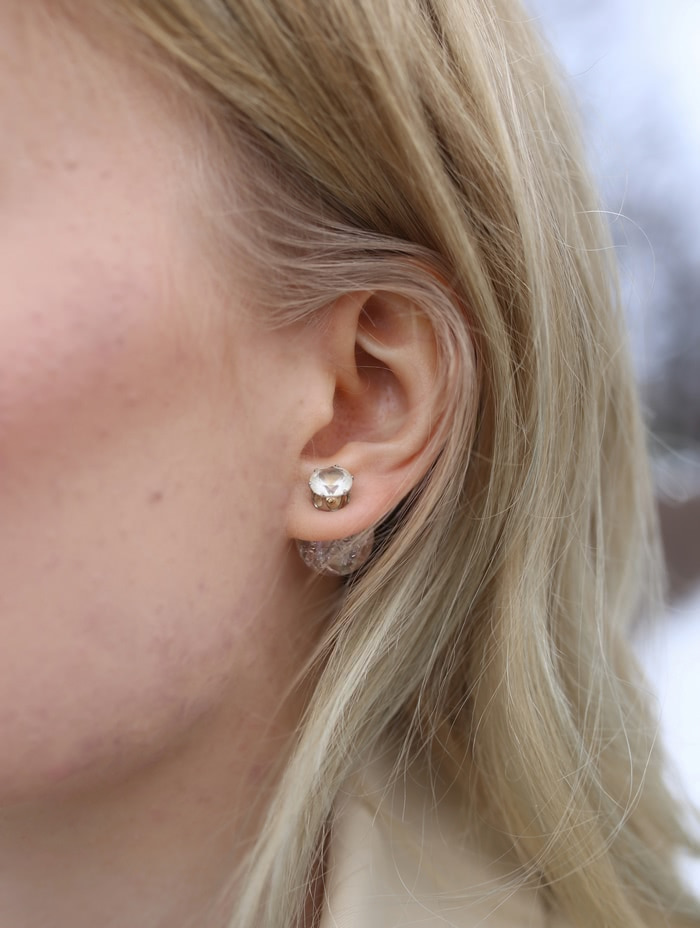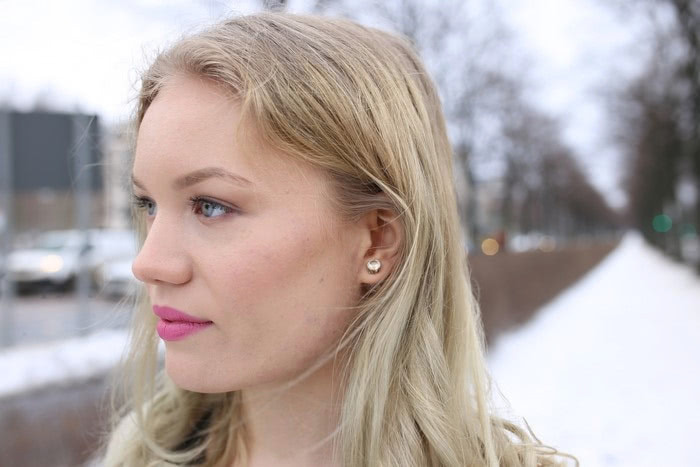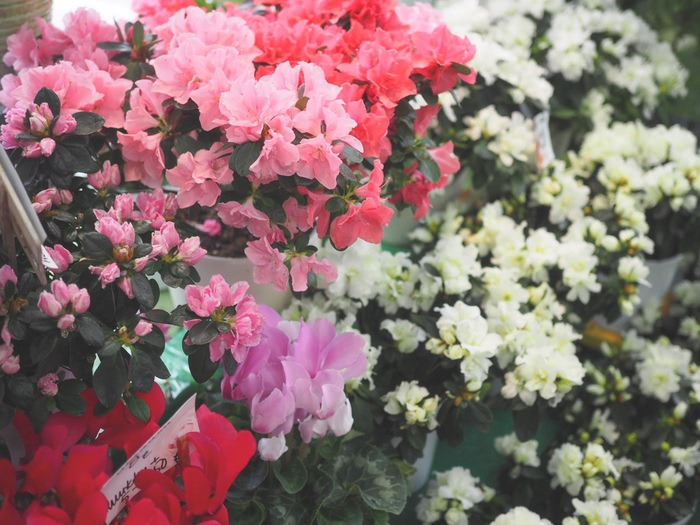 OUTFIT & DETAILS
Trench –  Benetton
Shirt – Esprit
Jeans – Crocker
Necklace – H&M
Earrings – Hopea-Puro
Shoes – Vagabond
Bag – Parfois
Lipstick – Zuii Organic Sheerlips in Begonia
Related Posts