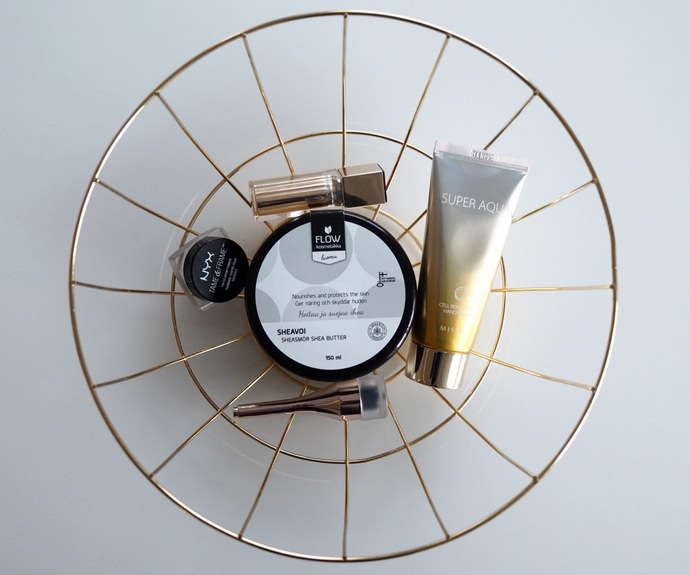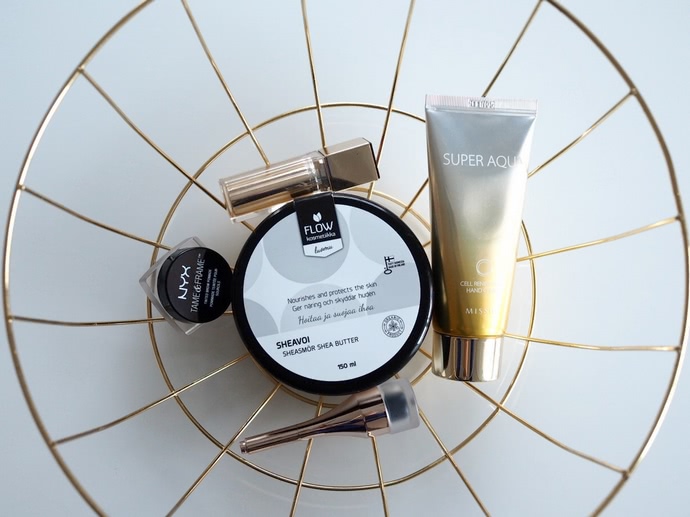 Here are five products that I've been loving this month. In winter it's all about moisturizing and taking care of your skin. Actually my skin has been so dry and so horrible that I started a skincare diet! More about that on this post. The start of 2017 has been a bit busy for me too so I chose some makeup products that come in handy in a rush. Featuring my all time favorite lipstick and the best hand cream ever.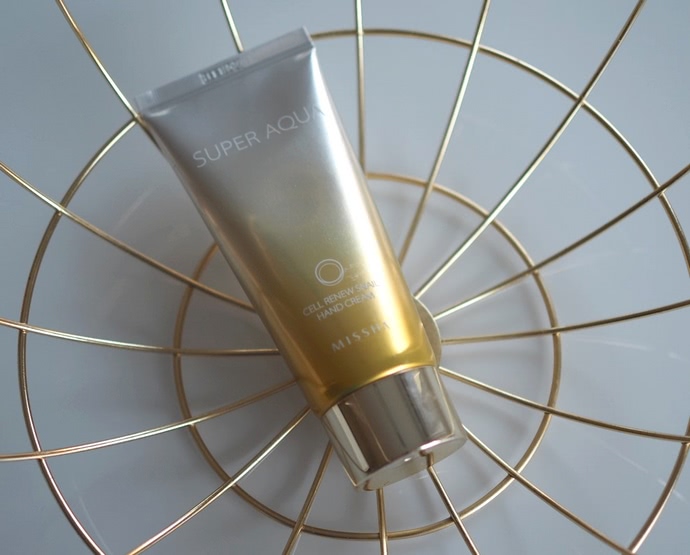 Missha Super Aqua Cell Renew Hand Cream
This is by far the best hand cream I've ever tried. I don't think I've ever purchased the same hand cream twice except this. I mean, I got the first tube in the beauty box as a pr-sample but then I bought it again with my own money. Snail extract can be extremely beneficial in skincare (post coming soon) and I've noticed the difference first in my hands. This nourishes, protects and makes the rash that I get during colder months go away. Actually using this I've barely had any problems with my hands at all. Despite this being very moisturizing it's lightweight and absorbs quickly which is important since I'm constantly using my hands. Not to mention that beautiful packaging which makes it a ten. This suits my bedside table perfectly!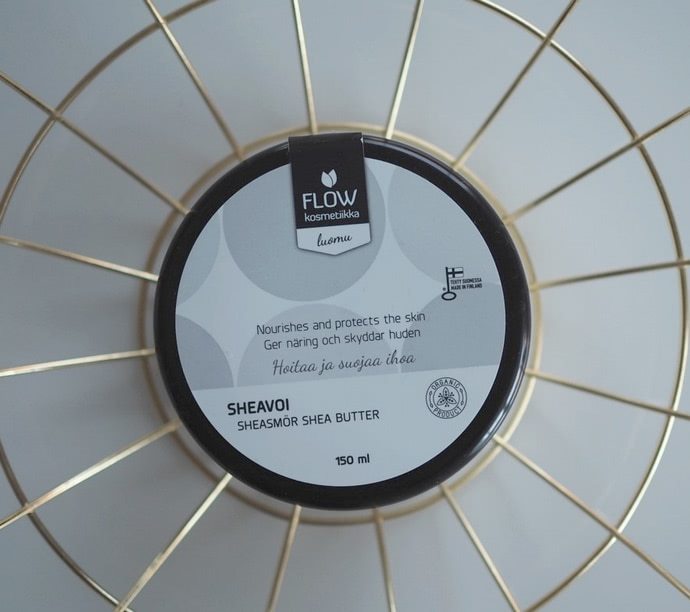 Flow cosmetics Shea Butter (Similar: Sky Organics Pure Shea Butter
If you've been reading my blog you know I suffer from problematic skin and acne. My skin has been a tiny bit better this month and I think it has something to do with my new routine. (Or the moon's position ha ha.) This month I decided to go on a skincare diet: to cut down on exfoliators, masks, lotions – almost everything. What I have been doing is cleansing my skin and moisturizing with oils. One of the new things I've bought is this 100% natural shea butter. It's more nourishing than – say argan oil or jojoba oil – so I've been using this almost every evening. Shea butter is actually an oil too – it's solid but melts on your skin quickly. Shea butter shouldn't clog pores but you should still always test it before using. I haven't yet noticed any breaking out from using this. This is completely odorless (maybe a tiny nutty scent) and super nourishing – I also use this for my body and love it.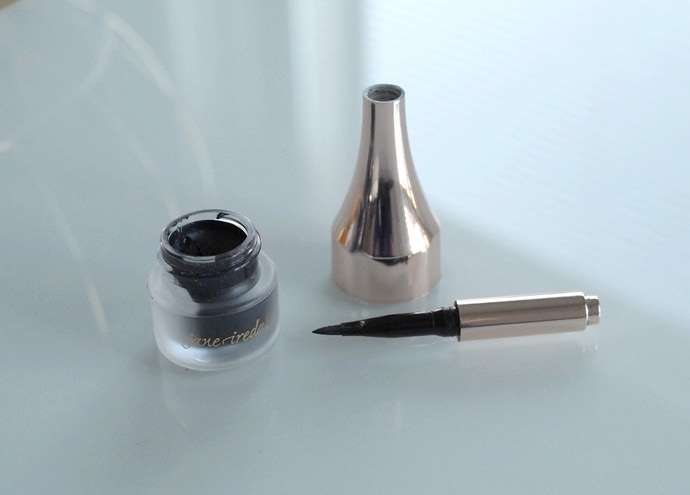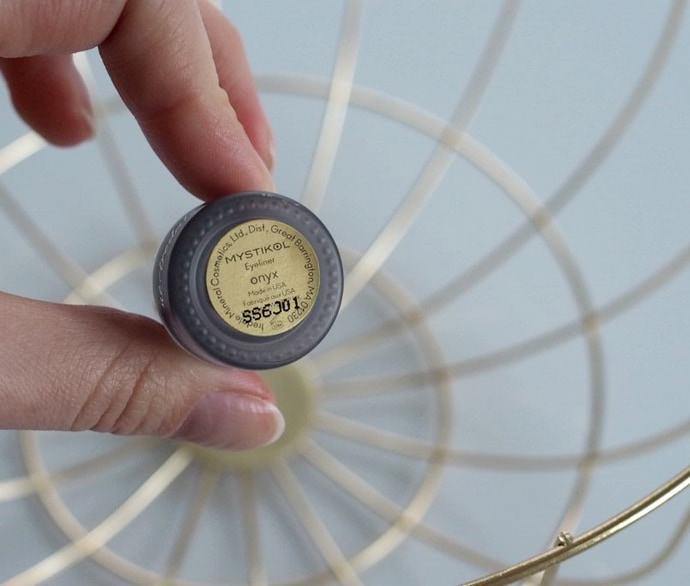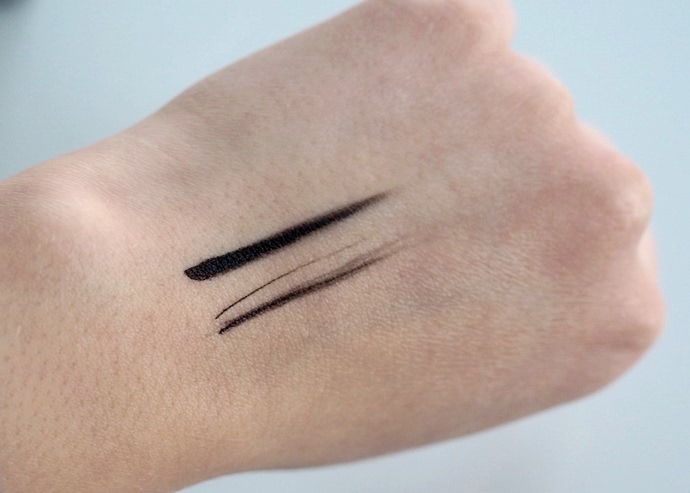 Jane Iredale Mystikol Eyeliner, Onyx
I love a simple liner and this product makes it very easy. Jane Iredale come out with these new Mystikols that are now vegan and in a new packaging. I have to say I love the new packaging – not only is it beautiful but very handy. It comes with a brush that is actually really good – you can make a thin or thick line depending on how you hold the brush. The texture is interesting too – in a jar it's almost like a gel but it dries out to a matte powder. These are also designed for an easy smokey eye and the brush comes in handy for that too. I love to use a black liner as a base for my smokey eye. Great product, that I've been using a lot this month.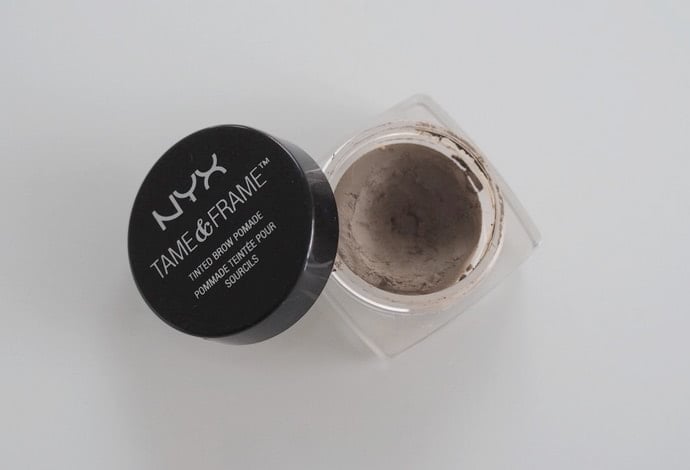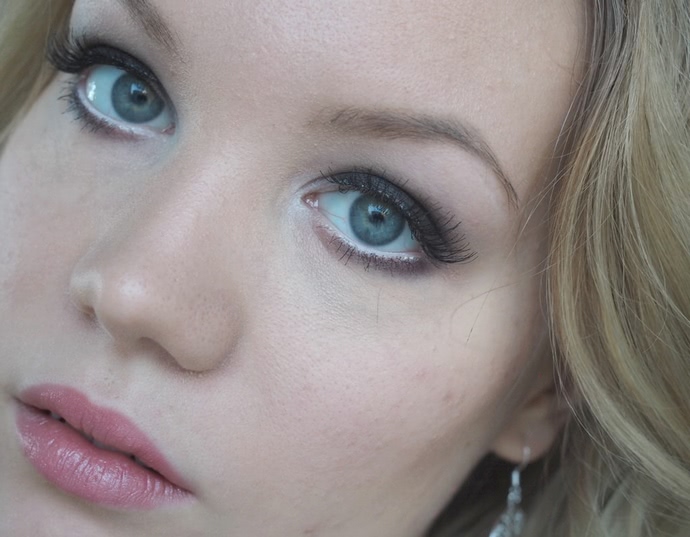 NYX Tame&Frame Eybrow Pomade in Blonde
I've had this brow pomade for a long time but somehow I wasn't using it that much until now. Lately I've been digging lighter, natural brows and that's why I've turned to this product. The shade is a light brown that is not too warm or too cold. Now that I'm blonde again I feel like this is the perfect match for my hair. The texture of this product is a creamy paste that is easy to work with. You can build up the color or just apply a wash of color to your brows.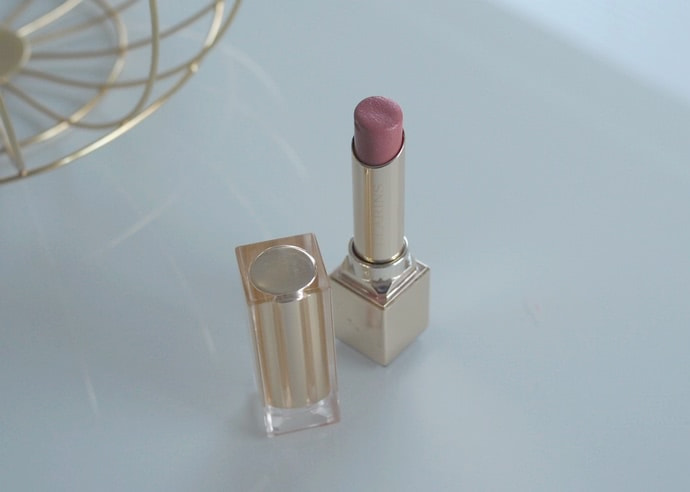 Clarins Rouge Eclat Lipstick in Strawberry Sorbet *pr-sample
 This is my go-to lipstick with any look. The beautiful pink nude shade with some shimmer goes with any look. The consistency is really moisturizing so I've been really liking this even when my lips are a bit dry. Since this leaves a sheen finish it makes the lips look more plump. Also what makes this perfect is that beautiful golden packaging. Brings some luxury to my every day life!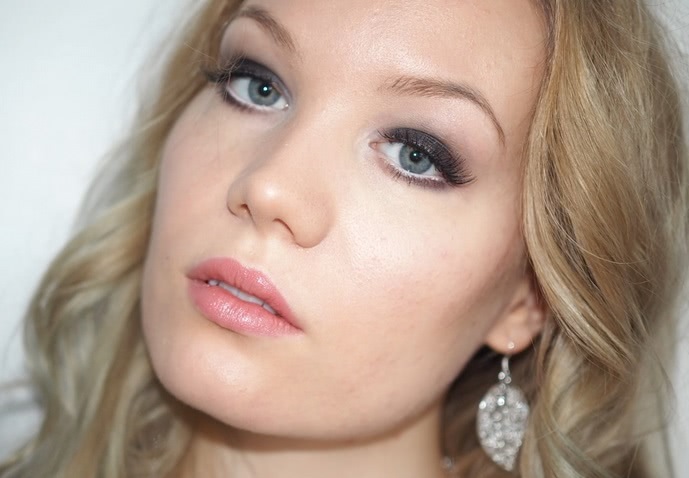 Wearing Jane Iredale's ONYX on my eyes, NYX Tame&Frame Blonde on my brows and Clarins Strawberry sorbet on my lips.
What are your favorite products at the time?