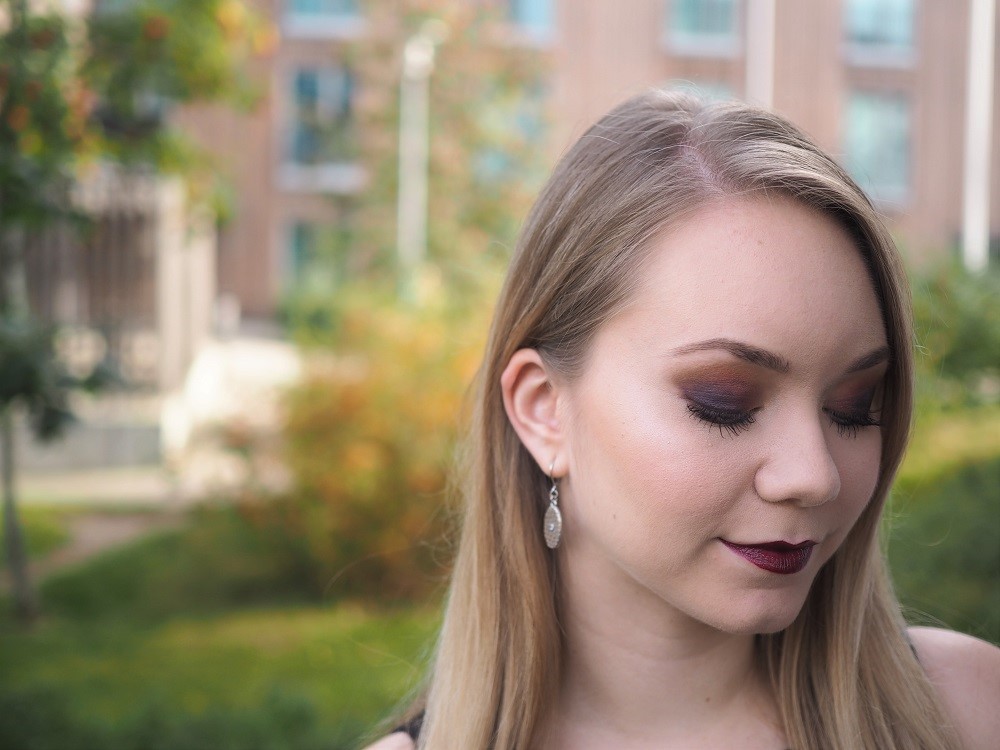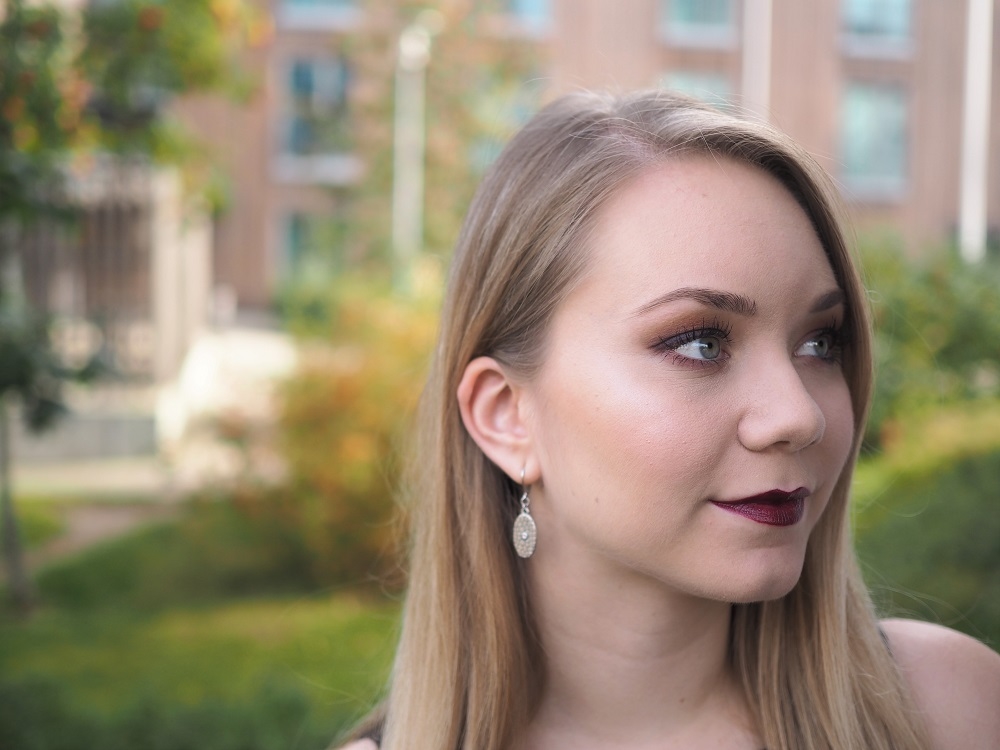 I collaborated with beautiful Pauliina from All The Little Royals -blog and we did each other's makeup.The whole day turned out to be super fun. It was so nice to meet another beauty blogger and get to talk about all the things that only another beauty guru understands.
I did Pauliina's makeup and I went for this dark almost goth-like look that was inspired by the colors of autumn. I was really excited 'cause it was the first time doing a beauty blogger's face. Pauliina uses a lot of color in her looks and she does different looks so there wasn't really anything 'different' I could do on her. Of course my style of doing makeup is different from hers or anyone else's so it ended up looking different than her usual looks anyway.
I love the finished look and that dark lip suits her amazingly! I have some serious brow envy – her brows were like the easiest to fill in. They only needed some brow pen and gel to look great.
What do you think about this look?
PRODUCTS
Stila One Step Illuminate Primer
Rimmel Lasting Finish Nude 25 HR Foundation in Ivory
NARS RCC in Vanilla
Everyday Minerals in Multitasking
Innisfree No-Sebum Mineral Powder
Benefit Hoola Bronzer
Zuii Organic Melon Blush
UDPP
UD Vice 4
Too Faced Semi Sweet Chocolate Bar Palette
Zuii Organic Eyebrow Definer in Taupe
Maybelline Browdrama Mascara in Medium Brown
Revlon Black Cherry Lipstick
If you're interested in seeing my makeup look done by Pauliina – go check it at All The Little Royals -blog!