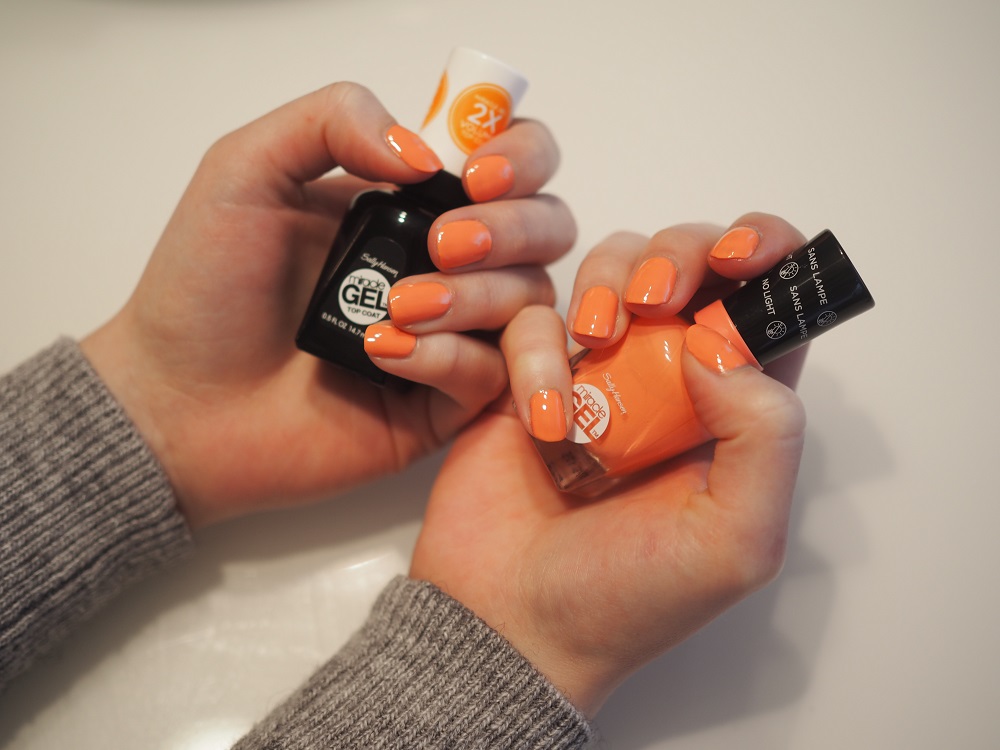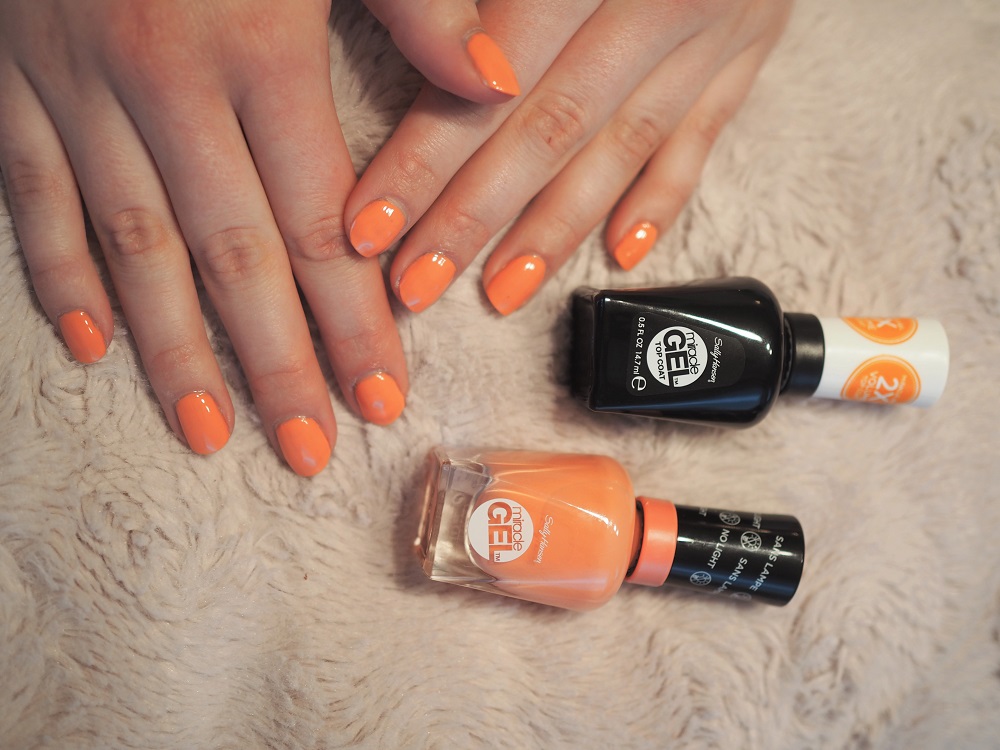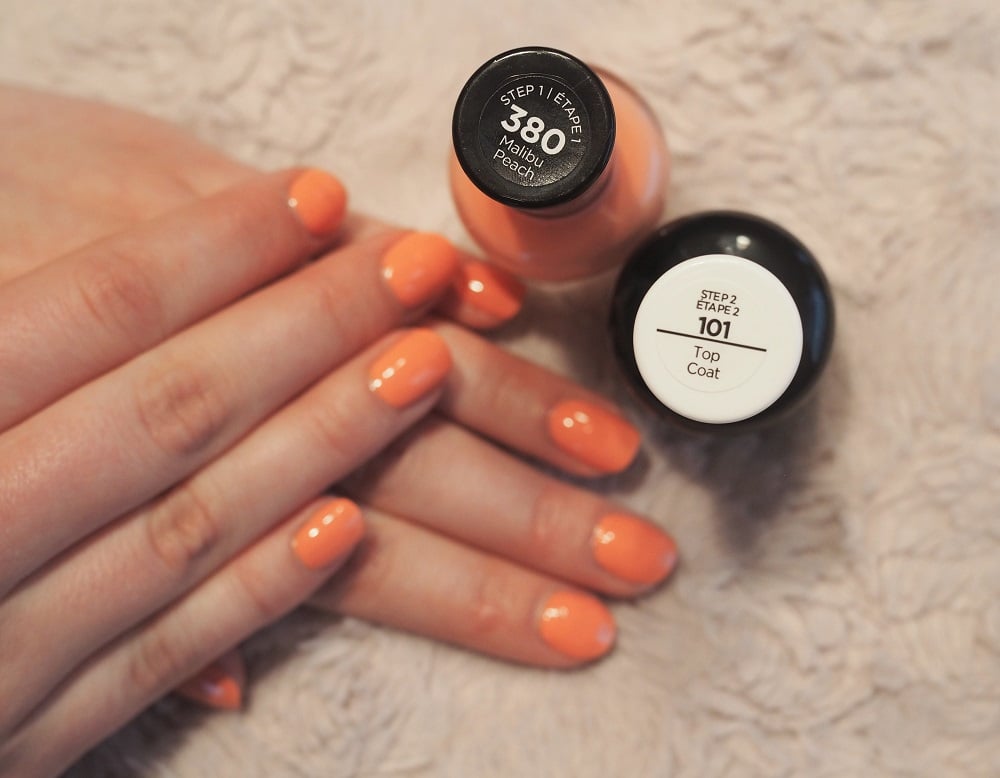 *Sally Hansen miracle GEL -polishes are gifted.
There has been many brands with gel effect nail polishes for some time now. I've been a bit hesitant about them especially since I've done many real gel polishes and these don't even need an UV-light with them. Well, it's not the first time I try something new and have to swallow my pride. These are actually pretty good products and I'm impressed.
Gel polishes are a bit thicker and they have this gel-effect to them(no surprise there) that is easy to apply to the nail. You get an even coverage even with just one swipe. I like that they are a bit thick 'cause then they even out the surface of the nail and they last longer. Of course it depends on the brand and the color how many layers you need to apply.
This particular shade from Sally Hansen I applied three layers to get a full coverage and a really intense color. Two layers would have been fine too and that's the recommendation on the product. These miracle gel polishes are funny 'cause you don't need a base coat with them. You just apply the color polish straight on the nail and finish it off with clear top coat. I figured it's because the polish stays on the nail surface and doesn't absorb to the nail and stain it. At least I didn't notice any harm to my natural nails using this.
All together I have nothing bad to say about these nail polishes. They come in nice sizes, their brushes are neat and the texture of the polish is smooth and easy to apply. Malibu Beach is a lovely shade and it suits many occasions. These last on my nails for about three or four days – which is good for me! I have really difficult nails and it's a great accomplishment if a nail polish lasts even for a day or two. I've noticed that gel nail polishes do last longer on my nails which is awesome. On my toenails anything stays on ridiculously well.
Are there anyone else who's fell in love with gel nail polishes?