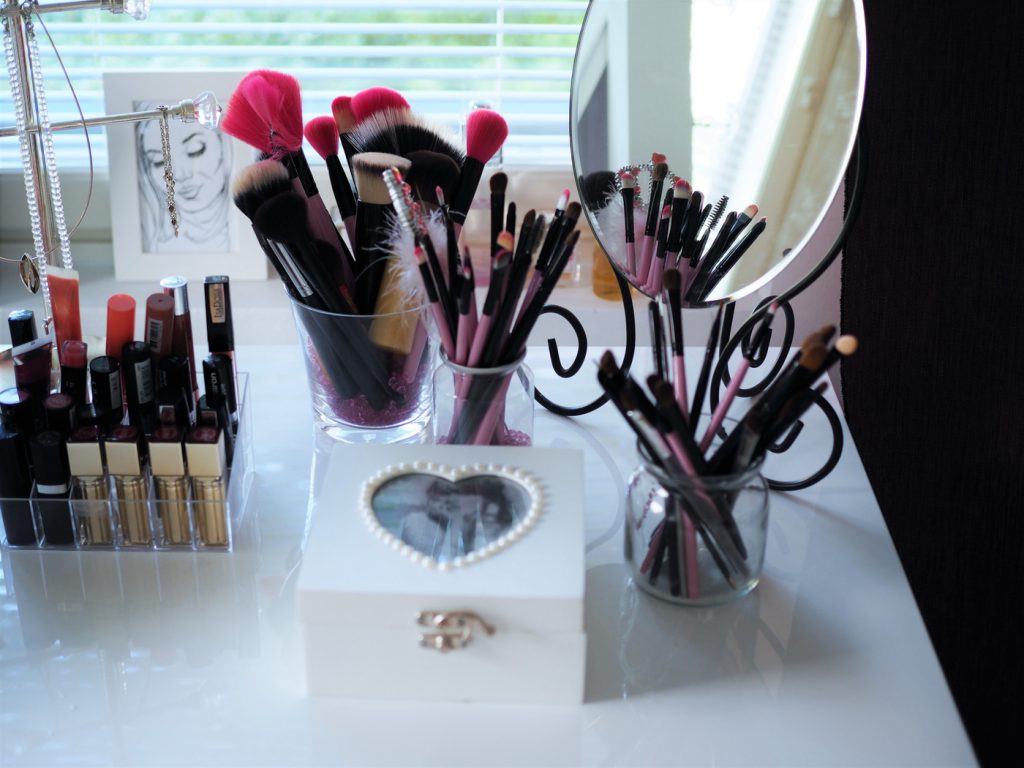 Lighted makeupmirror- Makeupmirror.com
Small mirror- Ikea
Koruteline – Stockmann
Pink decoration stones – Pentik
Lipstick holder – Amazon.co.uk
Table – Sotka
When we moved to our new house my boyfriend got me a table and a makeupmirror as a gift. That was so thoughtful. I could have never asked that of him. Thank you darling!
I've dreamed of my own vanity since a little girl. I've always had some kind of spot for my makeup but never a table just for that.
I first thought of getting a simple table from Ikea, but then I saw this table at Sotka and got it instead. The service and quality was also way better at Sotka than Ikea.
The lighted mirror is a must have in Finland. Really, I couldn't get through autumn or winter without it since there's no light. None.
I like to have my brushes where I can see them so I've put them in glass jars and decorated them with pink stones. I think it looks beautiful and fresh.
I love my vanity. I love having my own place, where it's just me and my makeup. My own special place.